Inventory storage is a simple concept of maintaining the stock of any product and managed through stock or inventory management. Inventory management is a crucial part of a successful business and helps to manage your inventory.
When a customer orders for a product during natural calamities or production shutdown, you can supply the product from your inventory storage. It is possible only if you have proper inventory storage facilities. It helps to maintain stock for the right quantity of any products based on their demand and sale.
What are the strategies to maintain proper inventory storage?
With a proper inventory storage system, you can ensure to find the right level of a product at a given time in any of your warehouses. You can keep a record of accomplishment of in-demand products and maintain optimized stock level for sale.
Belley started in 1985 to provide high-quality corrugated boxes with an added facility of inventory management for your orders across the North East. It helps you to concentrate on your core business instead of worrying about packing and delivery. They have a team of expert designers to produce the right graphics, shape, and size of boxes for your product.
The main strategies to maintain proper inventory storage are –
Regulate inventory cost – A storage cost gets added to the product price. You can plan for more inventories for a fast-moving product and less for other products.
Spacious warehousing design – Your warehouse design must allow regular activities along with enough storage capacity.
Better location – The crucial requirement of every warehousing facility is better road connectivity. It enables fast and easy movement of vehicles for quick deliveries.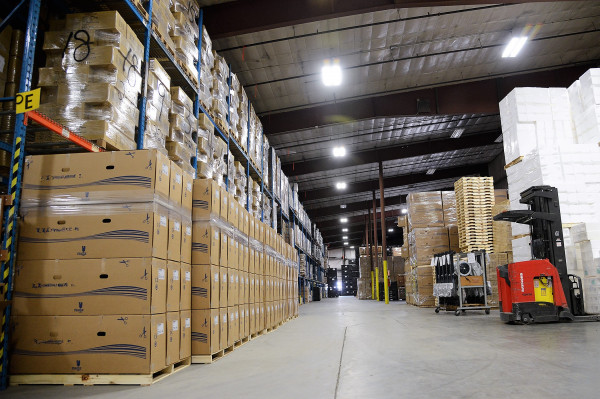 Advanced technologies – From storage systems to data processing, you must adopt advanced technologies to manage your inventory and warehouse. You must install security cameras, alarming systems, barcode labels, centralized service for easy data reporting and much more advanced tools for better management.
Why is inventory management required?
Inventory management helps you to record the sale and real-time stock of your product. It provides an analytic report of your inventory like fast-moving and slow-moving products, excess and shortage of any product, and cost of each inventory item. It saves lots of shipping costs and enhances delivery time.
You can process and analyze data for planning business growth. It helps you to identify the cost-saving areas to cut down unnecessary expenses. You can manage stock for reorders to ensure on-time delivery and improve your business reputation. A better inventory management system will provide efficient workflow and cash flow. It facilitates managing orders and logistics at a reduced cost.