The term wireline in the oil/gas industry is usually referred for application of multi-conductor, slickline cable or single conductor which is used for the following environment:
Acquisition of subsurface geophysical and the petrophysical data
Delivery of various construction services like pipe recovery, plug setting, perforating, well cleaning and also fishing.
Basically, there are 4 types of wireline:
Single conductor
Multi-conductor
Slickline
Braided line.
Besides that, few types of wireline that are available are:
Sheathed slickline
Fiber-optic lines.
There are many wireline providers available who can provide multi-conductor lines, which comprise of external armor wire wound around typical core of 4 or 7 conductors. All the conductors will be bound together in central core, which is protected by outer armor wires.
All these conductors will be used for transmitting power to various instrumentations that will transmit data to and from surface. Primarily in open-hole applications, multi-conductor cables will be used.
Their diameters are typically from 0.377″- 0.548″ having suggested work-loads from 6.6k – 20k lbf.
Well logging
In the industries for oil and gas, there is application of wireline logging for obtaining continuous record of rock properties of formation.
Wireline logging are defined as the analysis and acquisition of geophysical data, which is performed as function of depth of well-bore, together with provision of other related services.
All the measurements are usually made in reference to "TAH" which stands for True along Whole depth. All these and associated analysis are then used for inferring further properties, like hydrocarbon formation and saturation.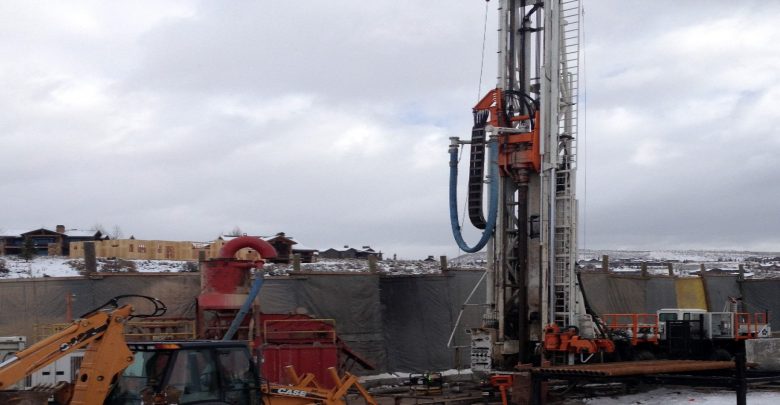 Also, it helps in taking decision about making further drilling and also production.
Logs
Many types of logs for wireline are categorized either with their functions or by their technology that they use. Wireline logs are divided into few broad categories depending upon measured physical properties.
Production logging
In order to ascertain fluid nature and behavior in or around borehole during the production or injection, production logging tools will be run in the completed wells. All these logs will be used for analyzing dynamic well performance.
Also, these logs will be needed for productivity or injectivity for different zones, for diagnosing problem wells, or for monitoring results of stimulation or completion.
Generally, this discipline deals with variety of techniques that is used for measuring well performance, having terms ranging from their annular flow to the basket flowmeter, and from holdup to the water-cut meter.
Experts have defined all the terms in the domain of production logging, and many other definitions that include various high-quality illustrations and also photographs.