If you are like many business owners, you might be wondering whether to keep processing payroll in-house or outsource it to professionals. For any business, payroll is a crucial task. This is the reason many business owners keep it in-house. But, there are also many benefits of entrusting this task to another team. If you are thinking about outsourcing while your business expands globally, make sure to think through this decision carefully. Payroll outsourcing can only give you benefits if you pick the right provider for your business needs. Below are important things to consider:
Payroll Complexity
If your company only has a few employees, paying them can be quite easy. But, payroll is likely to get more complicated the more employees you have.
Your company may have branches in different states or countries. Additionally, you may have part-time and full-time employees. Perhaps, you have some contractors, interns, or temporary workers. You may have to pay fixed salaries to some employees and pay others by the hour. Your situation can become more complicated if you need to pay bonuses and commissions. The more complex your payroll is, the higher the chance that outsourcing it is the right solution.
Data Protection
Consider the software you are using for handling payroll and where you are storing sensitive information. Information such as employee's government identification numbers, salary information, and addresses are an integral part of payroll, so you must keep it safe. Partnering with the right payroll provider can provideyou with more peace of mind. They use the right technology to ensure better data protection.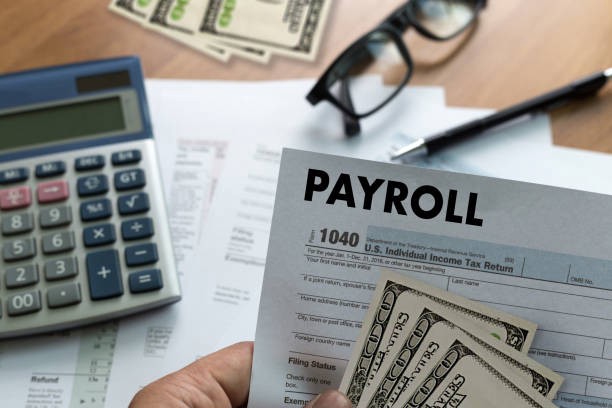 Payroll Accuracy
Payroll is one aspect of your business that must be kept error-free. Employees expect this; otherwise, they may look for new jobs somewhere else. Also, you must ensure the accuracy of your payroll taxes to avoid facing penalties. A reputable payroll provider can help you avoid making any errors and ensure your employees get the salaries they deserve.
Accountability
Mistakes can cause payroll to get delayed so they must be fixed immediately. But, If your payroll team is already struggling to keep up with payroll, going back and fixing errors could be overwhelming for them. As a result, your business can get trapped in an endless cycle of fixing payroll errors. However, you can break the cycle by partnering with a good payroll provider.
Compliance with Laws and Regulations
If you are not a law expert yourself, you may find it hard to keep up with changing legislation or understand complex laws. Thankfully, a payroll provider can help you ensure compliance with these laws and regulations.