Running a business is always hard work. There are always many different plates to keep spinning at any given time and the challenges will change the longer that your business is open. Your business could benefit from the use of a call centre service for a few reasons, whether you are at the beginning of your business journey and do not have the staff or equipment to take calls effectively, to cover hours your office is closed or during a scale up when you need to make sure you do not leave any customers hanging and miss out on potential business.
The best thing about using a call centre staff as your call overflow system, or to manage your sales or customer service entirely, is that you are always using highly trained call centre operatives. They will each have been trained in customer service techniques that allow for a consistent delivery of service that helps you build trust with your customers, build confidence and build your brand. As a white label service, your customers will always assume they are talking to your in-house staff.
Call centre services allow you to cover those hours where your in-house team might be at full capacity, or to cover non-working hours. This minimises the chances of lost opportunities building up. The more opportunities and potential sales that any business misses, the greater the chances are that your business will either stall or fail at some point.
The other thing that makes it good practice to hire the services of a contact centre is that the technology that call centres use is advanced and the latest on the market. That means that they not only have the personal skills and experience to make every conversation count, they also have the technology to manage call flows, high quantity of calls and to ensure that no customer is missed out of the line. This is a fantastic reason to hire a contact centre, keeping your customers happy by utilising the latest call technology and software.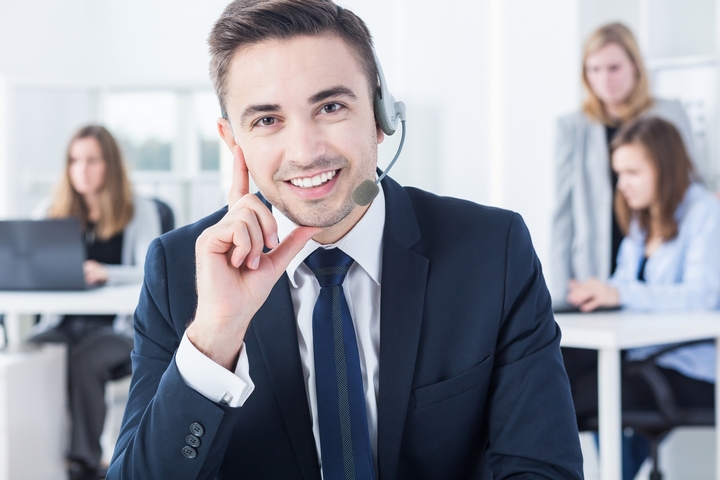 In this time of post-lockdown, Covid-19 uncertainty, we are still faced with many businesses going to the wall, whilst others scramble for bounce back loans and other schemes to support businesses at this tough time. If your business is suffering and you need to make sure your customers can still reach you, looking at a flexible solution in the form of a contact centre service could be one part of the solution, freeing up other areas of your workforce to focus on the specialist products and services that you deliver without taking your eye off the ball that is your customer base.
There could be any reason why you feel you need some support for your business. Whether you are just starting out and do not have the manpower or the initial funding to purchase call centre equipment, or if you are scaling up and want to ensure that there is extra support for overflow calls and that none of your customers are ever missed, or anything else, a call centre service can help. With professional expertise and the knowledge and skills to provide consistently high customer service standards, without compromising the brand of the business being represented, a call centre service can make you shine as a company and continue your growth and brand building.